Singer-songwriter Willy Mason is excited to release his brand new

Don't Stop NowEP. It gives a taste of what's to come from Mason's third studio album also due for release later this year. The EP is available digitally and as a limited-run of five hundred 10'' vinyl via Communion Records.
Communion is the influential UK based record label founded by Ben Lovett (Mumford and Sons) and Kevin Jones (Bears Den). Communion's love and respect for Willy was cemented through Lovett touring with Mason - most recently on Mumford and Sons' latest Australian Tour - seeing the new songs take shape and evolve live.
The label
has been the early home to artists including Ben Howard, Michael Kiwanuka, Gotye and Daughter.
Dan Carey (M.I.A., Hot Chip, Bat For Lashes) produced the first three tracks of the EP, and the fourth and final title track "Don't Stop Now" is a collaboration that was written and produced with a friend from Willy's home state of Massachusetts. The EP fuses Mason's unique vocals with lyrics that draw on sentiments of hope, disillusionment, love and lost connections. It is anchored by new single "I Got Gold," which was Zane Lowe's "Hottest Record In The World" only a couple of weeks ago. You can watch the music video here:
Willy is currently touring in support of the

Don't Stop Now EP. Willy recently completed a run of shows supporting friend and Mercury Music Prize nominee Ben Howard, as well as a string of his own sold out shows in the UK.
Don't Stop Now EP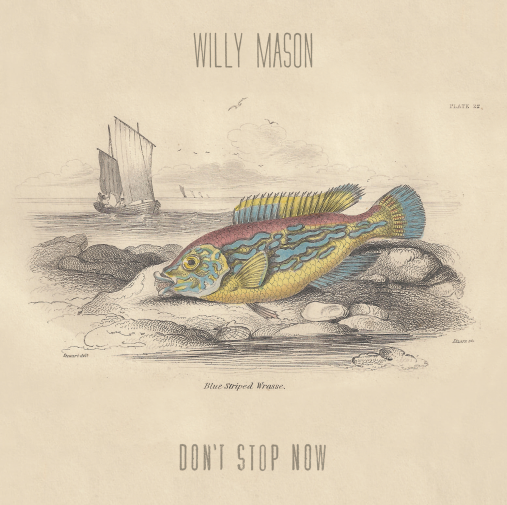 Upcoming US Tour Dates
JANUARY
19 -

Minneapolis,

Turf Club
22 -

Denver,

Larimer Lounge
25 -

Vancouver,

Media Club
26 -

Seattle,

Columbia City Theater
29 -

San Francisco,

The Chapel
30 -

Los Angeles,

Hotel Café
FEBRUARY
7 -

New York,

Rockwood Theatre
8 -

Philadelphia,

World Café
11 -

New York City,

Terminal 5 (Supporting Ben Howard)